Board Of Directors
Board Of Directors
OFFICERS
Phillip Ross, President
Phil is an East Bay native, raised in Piedmont. His family joined Beth Jacob in 1991, with his encouragement while he was in college. Throughout college and medical school he held leadership roles with Jewish organizations on campus and beyond. He is a former board member of the Montreal Community Education Center and Oakland Hebrew Day School. He spent a year of intensive text-based study at the Pardes Institute for Jewish Studies in Jerusalem and the Schlesinger Institute for Medical-Halachic Research at Shaare Zedek Medical Center. He returned to Bay Area to complete his fellowship in Urologic Oncology at UCSF. Phil is a urological surgeon practicing in Oakland and Orinda and has been actively involved with Beth Jacob since his return to the Bay Area in 2005. He lives in Oakland with his wife, Daphna and their three children.
Brian Kaye, Vice President
Brian has been a member of Beth Jacob Congregation since 1992. He is a physician with a specialty in rheumatology, with a practice in Berkeley and Orinda. He is a clinical professor of medicine at the University of California, San Francisco and an Adjuct Professor at Touro University in Vallejo. Brian is also very active in the Jewish community. He has been on the Board of Beth Jacob since 1995 and is a past-president. He is a past-president and long-term board member of Oakland Hebrew Day School (OHDS) and co-founder and past-president of the Jewish Community High School of the Bay (JCHS). Brian has chaired nine head of school or senior rabbinic searches for Beth Jacob, OHDS, and JCHS. He has been a Wexner Heritage Foundation Fellow and also served on the Executive Board of the Jewish Community Federation of the Greater East Bay. Although born in Detroit, Brian considers himself a Bay Area native as he grew up in Palo Alto. Brian has a B.A. from Princeton University and an M.D. from the Baylor College of Medicine. He and his wonderful wife Fran have two children, Naomi and Joshua, and son-in-law, Honza, and two grandchildren, Ezra and Abram. Brian's hobbies include playing with his grandchildren, travel, studying Jewish texts, reading, genealogy, classical music, going to art museums, and philately.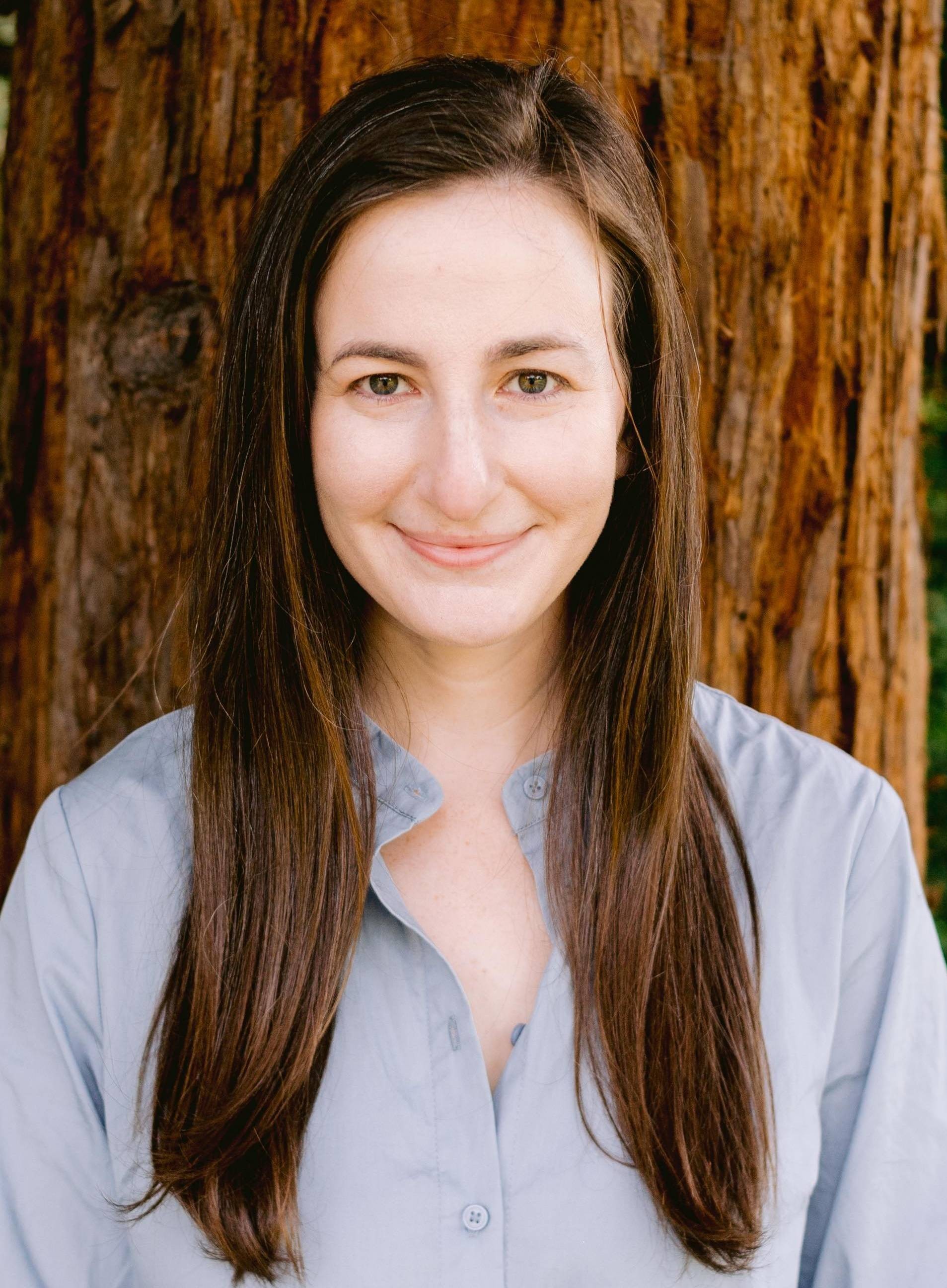 Ariel Siegel, Vice President
Originally from New York, Ariel Siegel moved to Oakland in 2019 with her husband and daughter and immediately joined the Beth Jacob community. A veteran of the professional and volunteer Jewish world, she works in market research at a firm focused on creative content and cultural insights. Ariel holds a BA in Public Health from New York University.
Mary Friedman, Vice President
Mary has been part of the incredible Beth Jacob Community since moving back to the Bay Area in 2010. She was born in Moscow, Russia and grew up in the South Bay. Mary works in healthcare strategy, got her B.A. in Economics and Political Science from UC Berkeley and her Masters in Healthcare Policy and Management from the Harvard School of Public Health. Mary lives in Oakland with her husband and three boys on a mini urban farm with bees, fruit trees, veggie beds, a greenhouse, and chickens coming soon!
Zoe Levine Lehhoff , Treasurer
Deborah Sosebee, Secretary
Deborah Sosebee, Board President, is a native Northern Californian and has been a member of Beth Jacob since 2003. Before becoming a full-time mom, Deborah worked in Operations Research at the New York Stock Exchange. Since becoming a full-time mom, Deborah has served on the boards and committees of various institutions including Redwood Day School, Jewish Family & Community Services, Jewish Community High School of the Bay, and The Jewish Community Foundation. In her free time, Deborah enjoys baking, crossword and Ken-Ken puzzles, finding typos, and organizing things. Deborah and her husband Michael have three children, Hannah, Isaac and Daniel, and two grandchildren, Betzalel and Arava.
BOARD OF DIRECTORS
Jennifer Blumenfeld
Raphael Edelman
Alexandra Hart
Alex, born Salford, UK is on sabbatical in Austin with husband Neil and her family this year. She has served on the late Rabbi Lord Jonathan Saks' זצ'ל Champions of Change, designed to shake up the UK's United Synagogue; Board Member of Hampstead Synagogue and Board Member of Oakland Hebrew Day School. Many late nights were spent working in London's square mile before she pivoted to serve private foundations, in London and Europe, Israel, and here in the Bay Area. Each of her three children were born on different continents and these days, late nights are filled with magical bedtime stories, unless there's a Board Meeting.
Tobias Kahan
Lenny Karpel
Lenny is originally from Miami Beach and moved to Los Angeles in high school before making "aliyah" up north to Oakland. Along with bringing his professional marketing background to the board, he takes great pride in representing the wide range of voices of our beloved community to the board. He is married with three boys and has been a board member for over 3 years.
Raphael Shorser
Born in Toronto, Raphi moved to the Bay area with his family in 2018 after 10 years in NYC. Raphi has spent over a decade working in the FinTech world, most recently as an engineering leader at Goldman Sachs. In his free time, Raphi can be found spending time with his wife Nili and two sons (Ezra & Natan), riding his bike, or exploring ways to enhance our Eruv.
Sun, September 24 2023
9 Tishrei 5784
Today's Calendar
Coffee, Cookies and Kabbalah

: 8:45am
Candle Lighting

: 6:45pm
---
Upcoming Programs & Events
---
Candle Lighting
Havdalah
Erev Yom Kippur
View Calendar
Zmanim
Alot Hashachar
5:40am
Earliest Tallit
6:11am
Netz (Sunrise)
6:58am
Latest Shema
9:59am
Zman Tefillah
11:00am
Chatzot (Midday)
1:01pm
Mincha Gedola
1:31pm
Mincha Ketana
4:32pm
Plag HaMincha
5:47pm
Candle Lighting
6:45pm
Shkiah (Sunset)
7:03pm
Tzeit Hakochavim
7:42pm
More >>
Sun, September 24 2023 9 Tishrei 5784