Shabbat Services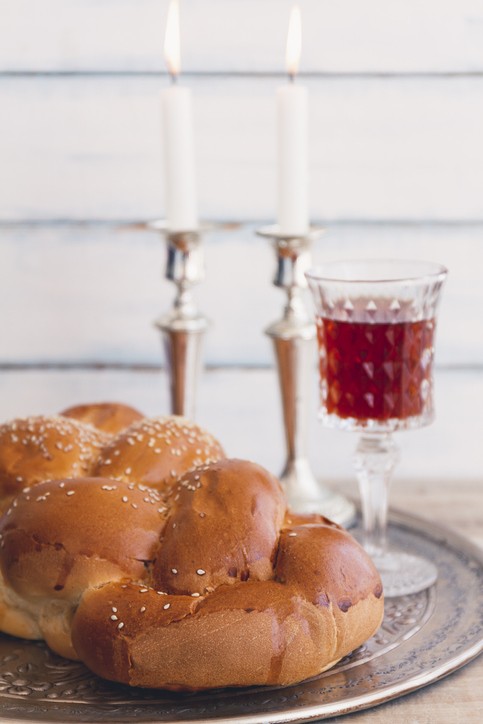 Shabbat, November 26-27, 2021 (Kislev 22-23, 5782)
Torah Reading - Parshat Vayeshev
Friday, November 26


4:33 PM | Candle Lighting
4:35 PM | Mincha/ Kabbalat Shabbat
4:55 PM | Shiur with Rabbi Haim Jachter: "The Miracle of November 29: The United Nations Vote to Establish a Jewish State in the Land of Israel"
5:20 PM | Maariv

Saturday, November 27
9:00 AM | Shacharit
9:28 AM | Latest Time to Say Shema
11:15 AM | Drasha with Rabbi Jachter: "The Victory of the Few Against the Many - the Story of the Jewish People"
12:00 PM | Shabbat University with Rabbi Jachter: "When to recite the Bracha on Hadlakat Nerot - Ashkenazic, Moroccan, Yemenite, and Rav Ovadia Yosef Approaches"
1:00 PM | Early Mincha
5:34 PM | Shabbat is Over

Weekday Minyan Times
Mornings
7:00 AM | Monday-Friday
8:00 AM | Sundays & Legal Holidays
Evenings This Week
4:35 PM | Sunday Mincha/ Maariv
6:45 PM | Monday-Thursday Maariv Only followed by the 39 Melachot Project with Rav Shua (Week 7: Meraked - Sifting)



*Davening Notes for Chanukah: Chanukah begins on Sunday night. In addition to lighting the candles, we add the "Al HaNissim" prayer to our daily Amida and Birkat Hamazon. We also recite the full Hallel every morning after Shacharit with a special Torah reading for each morning of Chanukah. Join us!
We ask that male members consider attending one morning minyan to help others say Kaddish and provide the service of the only full-service daily minyan in Oakland.
---
Kiddush
Kiddush this week is sponsored by BJC in honor of Rabbi Haim Jachter.
Interested in sponsoring a future Kiddush? Please click here.
Erev Shabbat Drasha
The Erev Shabbat Drasha is suspended this week for Thanksgiving.
If you would like to catch up on previous drashot, you can find them on our website: https://www.bethjacoboakland.org/live--the-shul.html
Shabbat Youth Activities
9:45-11:15, Shabbat Groups
We will be meeting in the Upstairs Social Hall for Bridge K-3rd Grade as well as the 4th-8th graders. We will also have Tot Shabbat in the outdoor space between the Gan and the Brick House.

Masks are mandatory for all participants at children's events, regardless of vaccination status, except while eating. All group leaders and staff members are vaccinated. Snacks and kids' kiddush will be the only exception. All food and snacks will take place outdoors.
39 Melachot Project - Week 6 - Borer

Selecting
During the winter months, learning of the 39 Melachot, the categories of creative activities that we avoid on Shabbat, will be done weeknights after mariv (6:45PM). Recordings are posted on our BJC Daily Torah Whatsapp group, click to join: https://chat.whatsapp.com/KEJBenmJ7hWHmVAYIUv4QQ This week is the sixth in the series of Melachot that are the necessary steps involved in making bread.

6 - Borer - Selecting
Borer is the second in a group of four categories that involves separating items. To violate Borer, one would perform the type of selecting to remove that which you do not want from a mixture that includes items you do want. However the differences between permissible and prohibited are difficult to discern. Attention to detail and further learning is essential as application of Borer can be relevant to many typical Shabbat activities such as how we prepare food, serve and eat meals, and play games.
Modern Application: Important principles to keep in mind -we avoid removing bad from good, using utensils designed to separate (like slotted spoons), and sorting for storage rather than for immediate use. Peeling fruit is not borer, as this is not a bonafide mixture; similarly, to remove a motzah ball from soup is not selecting as that is not a true mixture. Removing the good is permissible, that is how we eat food while leaving behind any inedible components. Subsequently, there are times when removing good along with the bad helps distinguish the permissible actions. For instance, one may remove some red watermelon flesh along with the undesired seeds, chicken flesh along with an unwanted bone, soup along with a fly that fell in.
Eruv is up this Shabbat!
For Eruv status and boundarie click Oakland Eruv
The Eruv is checked every Friday and the website is updated weekly.
Sat, November 27 2021
23 Kislev 5782
Today's Calendar
Shabbat with Rabbi Howard (Haim) Jachter
Shacharit Service

: 9:00am
Havdalah

: 5:41pm
---
Upcoming Programs & Events
---
This week's Torah portion is

Parshat Vayeshev
Candle Lighting
Havdalah
Motzei Shabbat, Nov 27, 5:41pm
Shabbat Mevarchim
View Calendar
Zmanim
Alot Hashachar
5:39am
Earliest Tallit
6:10am
Netz (Sunrise)
7:02am
Latest Shema
9:29am
Zman Tefillah
10:18am
Chatzot (Midday)
11:56am
Mincha Gedola
12:21pm
Mincha Ketana
2:48pm
Plag HaMincha
3:50pm
Shkiah (Sunset)
4:51pm
Havdalah
5:41pm
Tzeit Hakochavim
5:34pm
More >>
Sat, November 27 2021 23 Kislev 5782