Shabbat Services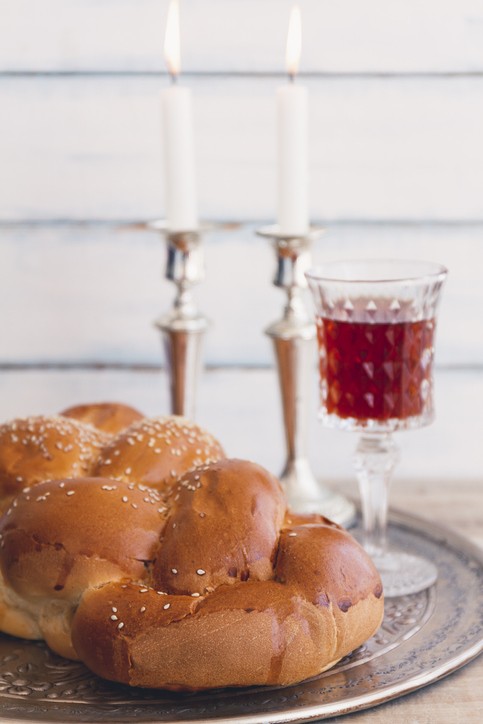 Torah Reading - Parshat Beshalach
Friday, January 14


4:55 PM | Candle Lighting
4:50 | Mincha/ Kabbalat Shabbat/ Maariv Friday night services will be "Outdoor Musical Kabbalat Shabbat" hosted at the Dahans at 120 King, Piedmont, in conjunction with Maya's Bat Mitzvah. There will not be services at BJC on Friday night.

Saturday, January 15
9:00 AM | Shacharit
9:50 AM | Latest Time to Say Shema
12:40 PM | Early Mincha
5:57 PM | Shabbat is Over
6:05 PM | Maariv After Shabbat
Weekday Minyan Times
Mornings
7:00 AM | Monday-Friday
8:00 AM | Sundays & Legal Holidays
Evenings This Week
4:55 PM | Sunday Mincha/ Maariv
6:45 PM | Monday-Thursday Maariv Only Followed by 39 Melachot with Rav Shua
Minyan Campaign: Stay tuned for some exciting updates as we launch our Minyan Campaign to strengthen our daily services!
---
Kiddush
The Dahan family is delighted to invite the community to a Kiddush this coming Shabbat in honor of our daughter Maya's Bat Mitzvah. The fleishig Kiddush will be held outdoors in the parking lot of the East Bay Alliance Church. We are tremendously appreciative of our neighbors' goodwill toward our community and the ability to celebrate safely together. We are also so grateful to the Beth Jacob Community for your love, hospitality and joy in celebrating our simcha together.
We look forward to seeing you.
Jackie and Omri Dahan
Interested in sponsoring a future Kiddush? Please click here.
Erev Shabbat Drasha
Click here to listen to Rabbi Albert's Erev Shabbat Drasha on "Rock and Roll, Freedom, and the Gift of Shabbat" this evening (Thursday) at 8:00 PM.
Shabbat Youth Activities
9:45-11:15, Shabbat Groups
We will be meeting in the Upstairs Social Hall for Bridge K-3rd Grade as well as the 4th-8th graders. We will also have Tot Shabbat in the outdoor space between the Gan and the Brick House.

Masks are mandatory for all participants at children's events, regardless of vaccination status, except while eating. All group leaders and staff members are vaccinated. Snacks and kids' kiddush will be the only exception. All food and snacks will take place outdoors.
39 Melachot Project - Week 12 - Gozez - Shearing
During the winter months, learning of the 39 Melachot, the categories of creative activities that we avoid on Shabbat, will be done weeknights after 6:45 PM Maariv. Recordings are posted on our BJC Daily Torah Whatsapp group, click to join: https://chat.whatsapp.com/KEJBenmJ7hWHmVAYIUv4QQ. This week is the first step in the series of Melachot that are the necessary steps involved in making clothing and fabric materials.
This week is the final step in the series of Melachot that are the necessary steps involved in making bread.
11 - Bishul - Cooking (Part Two)
Gozez, shearing - defined as the removal of matter from a living being - might have two possible intentions; either to collect the wool that will be used to make thread or to remove hair and prepare the hides. The latter makes it a shorter jump to the expansion of this melacha to include human corollaries.
Modern Application:Getting hair cuts, cutting fingernails, picking at scabs or removing dead skin is prohibited. For this reason, many are conscious about what type of brush they use on Shabbos, and make sure to only use items that wont pull out hair such as a sparsely bristled brush. This prohibition might interact with mental health questions for those dealing with OCD or Trichotillomania, and one should consult a rabbi. For more about scratching an itchy scalp that will result in removing dandruff flakes, you can check out this article.
Eruv is up this Shabbat!
For Eruv status and boundarie click Oakland Eruv
The Eruv is checked every Friday and the website is updated weekly.
Tue, January 18 2022
16 Shevat 5782
Upcoming Programs & Events
---
This week's Torah portion is

Parshat Yitro
Candle Lighting
Havdalah
Motzei Shabbat, Jan 22, 6:11pm
Shabbat Mevarchim
View Calendar
Zmanim
Alot Hashachar
6:00am
Earliest Tallit
6:31am
Netz (Sunrise)
7:22am
Latest Shema
9:50am
Zman Tefillah
10:41am
Chatzot (Midday)
12:20pm
Mincha Gedola
12:44pm
Mincha Ketana
3:13pm
Plag HaMincha
4:15pm
Shkiah (Sunset)
5:17pm
Tzeit Hakochavim
5:59pm
More >>
Tue, January 18 2022 16 Shevat 5782