Shabbat Services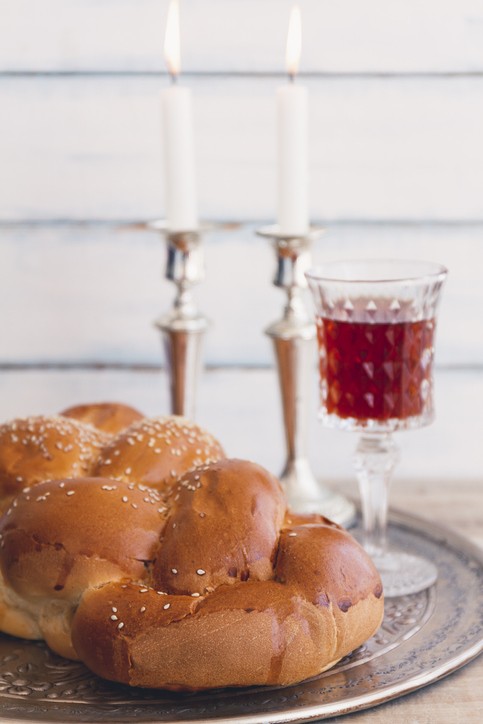 Parshat Vayetze
Friday, December 2 (8 Kislev, 5783)
4:31 PM | Candle Lighting
4:30 PM | Mincha/Kabbalat Shabbat/Maariv
Saturday, December 3 (9 Kislev, 5783)
9:00 AM | Shacharit
9:32 AM | Latest Time to Say Shema
12:15 PM | Shabbat University with Rabbanit Emily Goldberg Winer: "Faith, Hope, and Music: Gospel Tunes for Halakhic Jews?"
1:00 PM | Mincha
5:33 PM | Shabbat is Over
5:45 PM | Maariv (After Shabbat)
Weekday Minyan Times
Mornings 6:45 AM | Monday-Friday, 8:00 AM | Sunday
We will have Coffee and Biscotti at Monday and Thursday morning Minyans going forward as a thank you to those who participate in our daily services.
Evenings 4:30 PM | Sunday Mincha/Maariv, 6:45 PM | Monday-Thursday Maariv
Sunday, Monday, and Tuesday Maariv services will be a Shiva Minyan at the Rubin-Shaham home.
Kiddush
Fran and Brian are delighted to sponsor kiddish this week in honor of Brian's upcoming 65th birthday and in honor of our wonderful Beth Jacob community.
Interested in sponsoring a Kiddush? Contact Jen Salvago-Keyes at events@bethjacoboakland.org
Click here for more details about Kiddush sponsorship.
*All Kiddushes are dairy (or pareve) unless otherwise noted.
Shabbat Youth Activities
9:45-11:15, Shabbat Groups
We will be meeting in the Upstairs Social Hall for Bridge K-3rd Grade as well as the 4th-8th graders. We will also have Tot Shabbat in the outdoor space between the Gan and the Brick House. Check recent announcements regarding the shul's updated mask policies.
Pirkei Avot in the Park - Kids Edition
Join our Banot Sheirut Noemie, Tal, and Doron, together with Meiraz Mishnayot and Adena Brickman, every Shabbat afternoon at 4:00 PM at Crocker Highlands School Yard for singing and learning a different Mishnah about the Ethics of our Sages. Perfect for children aged 2-10 and their families.
Eruv is up this Shabbat!
For Eruv status and boundarie click Oakland Eruv
The Eruv is checked every Friday and the website is updated weekly.
Thu, December 8 2022
14 Kislev 5783
Today's Calendar
---
Upcoming Programs & Events
---
This week's Torah portion is

Parshat Vayishlach
Candle Lighting
Havdalah
Motzei Shabbat, Dec 10, 5:40pm
Shabbat Mevarchim
View Calendar
Zmanim
Alot Hashachar
5:48am
Earliest Tallit
6:20am
Netz (Sunrise)
7:12am
Latest Shema
9:36am
Zman Tefillah
10:24am
Chatzot (Midday)
12:01pm
Mincha Gedola
12:25pm
Mincha Ketana
2:49pm
Plag HaMincha
3:50pm
Shkiah (Sunset)
4:50pm
Tzeit Hakochavim
5:33pm
More >>
Thu, December 8 2022 14 Kislev 5783