Announcements & Times
Services at Beth Jacob
Alameda County now requires masking of all individuals indoors in public spaces. Therefore, all individuals must be masked indoors while on the Beth Jacob campus.
Additionally:
We will continue to host Kiddush outdoors.

We encourage members who need to take a "mask break" to do so; women may step into the yard and men can exit the building by the side door near the small sanctuary.

We will continue to have limited seating available in the yard for people who prefer to maintain more social distance.

The balcony will be open and restricted to fully vaccinated, masked individuals only.
Final Days of Sukkot Schedule of Services

Hoshanah Rabba
Monday, September 27
7:00 AM | Shacharit with special Hoshana Rabba Prayers @BJC - Hoshanot Bundles Provided
Shemini Atzeret and Simchat Torah

Monday, September 27
6:39 PM | Candle Lighting for Shemini Atzeret
6:40 PM | Mincha/Maariv @BJC
Tuesday, September 28
9:00 AM | Shacharit @BJC
10:30 AM (approximately) | Yizkor
11:00 AM | Drasha by Community Scholar Sarah Robinson

11:15 AM | Shemini Atzeret Games Kiddush @BJC
(with new Kiddush games to build community!)

12:15 PM | Shemini Atzeret University with CS Sarah Robinson
Topic: Why was Moshe Chosen? The Makings of a Leader

6:40 PM | Mincha followed by Erev Simchat Torah learning with CS Sarah Robinson
Topic: Going in Circles: Hakafot as an act of destruction or construction

7:30 PM | Maariv / Simchat Torah Adapted Hakafot and BBQ
AFTER 7:34 PM | Candle Lighting
Wednesday, September 29
9:00 AM | Shacharit @BJC
9:45 AM | Adapted Morning Hakafot and Kiddush
10:00 AM | Simchat Torah Kiddush

10:30 AM | Parallel Torah Services for Men and Women
(Women's Torah Reading led by CS Sarah Robinson)

6:40 PM | Mincha/Maariv @BJC
6:55 PM | Class with CS Sarah Robinson
Topic: Why Do We Sing Torah: A Study of the Ta'amei HaMikra


7:34 PM | Havdala / Yom Tov is Over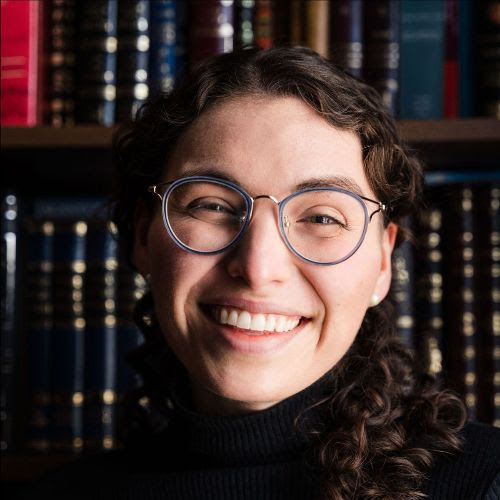 Shmini Atzeret and Simchat Torah with Sarah Robinson!
Community Scholar Sarah Robinson will be joining us for Shmini Atzeret and Simchat Torah, and will teach classes and give the Drasha for Shmini Atzeret, as well as lead a women's Torah service on Simchat Torah morning. She'll help us reimagine how to make Simchat Torah meaningful and safe in the current environment.
Lunchtime Talmud will resume on
Thursday, September 23rd
(Chol Hamoed Sukkot) at noon
Click

here

to join
Neighborhood Cleanup
Sunday, September 26th, 9:30 AM -11:30 AM
Meet in front of Edna Brewer Middle School (3748 13th Avenue). Equipment and refreshments are provided.
Bring a hat, gloves, water bottle, and sunscreen. Masks are required!

This is a great activity for families to do together to support our BJC neighborhood. Volunteers who participated last month were surprised by how much they were able to do in a relatively short period of time. Thank you!
BJC Office
---
The Beth Jacob Office is now open from 8:00 AM-4:00 PM, Monday-Thursday, and 8:00 AM-3:00 PM, Friday.
The Office will be closed on Tuesday, September 28th and Wednesday, September 29th for Shemini Atzeret and Simchat Torah.
To reach Lilly Krenn, Executive Director, please call 510.207.5130 or email execdir@bethjacoboakland.org.
To reach Adira Aufhauser, Accounting Manager, please call 510.507.9228 or email accounting@bethjacoboakland.org.
To reach Jen Salvago-Keyes, Events Manager, please email events@bethjacoboakland.org
Tue, September 28 2021
22 Tishrei 5782
Today's Calendar
---
Friday Night
Shabbat Day
Shacharit Service

: 9:00am
Havdalah

: 7:41pm
Upcoming Programs & Events
---
This week's Torah portion is

Parshat Bereshit
Candle Lighting
Havdalah
Wednesday, Sep 29, 7:45pm
Shmini Atzeret & Yizkor
View Calendar
Zmanim
Alot Hashachar
5:44am
Earliest Tallit
6:14am
Netz (Sunrise)
7:02am
Latest Shema
10:00am
Zman Tefillah
11:00am
Chatzot (Midday)
12:59pm
Mincha Gedola
1:29pm
Mincha Ketana
4:28pm
Plag HaMincha
5:42pm
Candle Lighting
7:39pm
Shkiah (Sunset)
6:57pm
Tzeit Hakochavim
7:36pm
More >>
Tue, September 28 2021 22 Tishrei 5782